<< Sun Up >>
April 20, 2009, 3:36 p.m.
I remember walking in the heat of summer days.
Too young to drive a car.
When the sidewalk played tricks with your vision and each step was weighed down with the cement.
Sunglasses were never a priorty.
The sun never moved an inch.
A languid trek from one destination to the next.
The heat would create slower synapses and the corners of your mouth were too sticky to speak.
Any communication was grunting and mmm-hmms without any context and energy.
It was existence before the refinement.
Something most people learn to hate.
Time was buried within the rubber of wheels spinning past.
It was you versus the temptation to jump out in front of the passing cars.
One thought surrounding the others.
Drowning
In
Cool
Liquid
No
Matter
The
Source
But eventually you were sheltered again.
You forgot about yourself and homeostasis was regained.
Life on pause.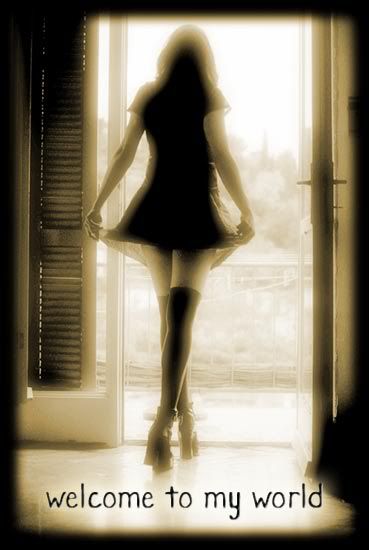 Papercut | Molding | The List | Breaking Linguistics | Mirror| Delusion Fade
Conform
Email | Your Mark | Bleed | Your Mother | Thumbnail | Feast | Designer